AAA Spring Hockey – 2019 – Steveston Meltdown – Girls/Female Hockey
Head Coach for 12U and 14U teams:  Brooke Whitney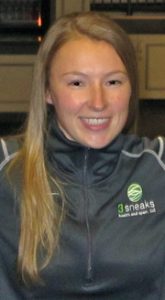 U.S. Women's National Team
Patty Kazmaier Award Winner for National Division I Player of the Year
Division I Women's College Hockey Coach – Boston College and Connecticut
Associate Athletic Director and Girls Hockey Division I Head Coach – Lawrence Academy Prep School
Our AAA Spring Hockey Program gives girls that have risen to a higher level of hockey a chance to compete and play against girls of the same caliber.  We want our players to gain positive role models from our coaching staff.  Our focus and commitment to each player is to provide a high level of competition and coaches that have blazed the trail before them.
We are excited to offer a great location for the Girls Hockey Club Spring AAA program. The 2019 spring program we will head to lower mainland BC for the Steveston Meltdown in Richmond, BC (May 24, 25, & 26th)…
Practices for the Steveston Meltdown will be the weekend prior on Saturday and Sunday (May 18th & 19th).  Practices for the tournament will be held in the Seattle Area.
We do require a $100.00 nonrefundable deposit for the tournament per player that has been invited to be on the final rosters (Electronic Invitation letters will be sent out April 10th, 2019 – 48 Hours after nationals have been completed.  If a deposit is made and a player is not invited to play then the deposit will be fully refunded).
The total player fee for the Steveston Meltdown is $215.00. Deposits ($100.00) will be applied to the final balance. All fees are due by April 10th, 2019 and can be paid electronically.
Please complete the application below to get involved for this amazing spring of Hockey!
Note, we require one form per player.
Register AAA Spring Hockey – Click Here
The coaching staff will be announced prior to April 10th, 2019.  If requesting consideration as a coach please email Jim O'Brien directly jobrien <at> girlshockeyclub.org